GuangZhou Chiopt Optotech Co.,Ltd.
guangzhou chiopt optotech co.,ltd
Chiopt was established in 2010, as a high-tech enterprise, focusing on independent R&D, design, production, sales and continuous service of high level optical lenses, our two production bases with world leading FA lens industry chain make us capable of providing satisfied and customized product design(ODM) as well as integrated solutions quickly.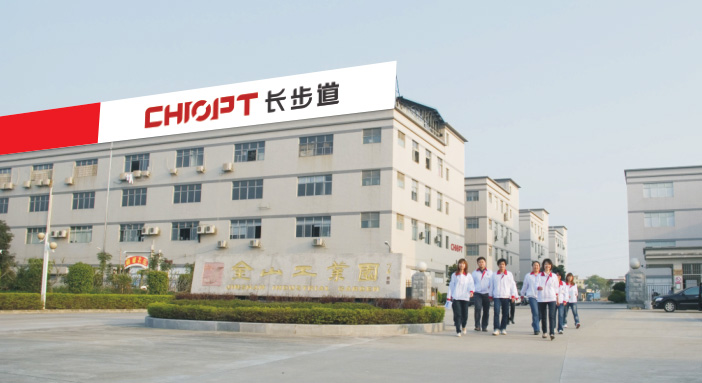 Guang Zhou Chiopt Optotech Co.,Ltd.
Hunan Chiopt Optical Technology Co.,Ltd.

We have a solid R&D strength, professional manufacturing capacity and complete quality control system, which enable us to be a reliable supplier of customers all over the world, our products are including FA lens, telecentric lens, fixed focal lens, line scan lens, large format lens, CCTV lens, vehicle lens, infrared lens, UAV lens etc., with complete product lines, satisfied quality, stable supplying chain and short lead time, the applications of our products are including packing, ITS, security &surveillance, printing, electronics, textile, automobile manufacturing, tobacco, semiconductor, medical instruments and pharmaceuticals etc.
Company Philosophy
Core value: preaching and doing good to customers, employees, society and shareholders
Operation principle: integrity, creating together, working for play, living in health
Company philosophy: to conduct oneself, make products and build the company strictly accord with law and good faith, and provide our customers with 100% satisfied products and service.
About Us
Product Category
Contact Us
Tel:+86-020-34698878
Fax:+86-020-34698633
Email:sales@chiopt.com
Add:JinShan Industrial Park,JinShan Ave,PanYu,GuangZhou

Tel:+86-0731-84125955-6006
Fax:+86-020-34698633
Email:sales@chiopt.com
Address: No. 8th Hongda Road, Hongtang Village, Tongsheng Street, Yuhua District, Changsha City, Hunan Province